Once you start travelling, you're no longer able to stop. That's the common feeling between the 15,000 young winners of the #DiscoverEU pass, an initiative strongly supported by MEP Manfred Weber, proposed by the European Parliament and run by the European Commission. The idea behind the competition was simple: giving thousands of European citizens a free InterRail ticket on their 18th birthday, allowing them to move across Europe by train, explore new cities and countries, meet new people and try a taste of everyday European life in different places.
"The DiscoverEU initiative is not about a free train ticket", Weber announced before the official launch of the project , "It is about a new vision for Europe, a new way to really involve our young generations in the kind of Europe they want, to make Europe real in their daily lives."
The very first round of selections was held in June 2018, featuring more than 100,000 young Europeans trying to get their ticket. The allocation of the travel passes was based on the share of Member States' population compared to the overall population of the EU. A total of 15,000 tickets were ready to be assigned, as the whole budget for the program was set at €12 million. Countries such as Germany, Italy and France ,  for instance , received respectively 2,349, 1,712 and 1,904 tickets.
While the first lucky ones were ready to begin their journey in early July, the European Youth Portal built, from the ground up, the whole structure of the project. A new portal was launched and a Facebook group was set up to help participants to meet while traveling around Europe.
But this is not a one-way only initiative. The European Commission would like to hear back from the young travelers and encouraged them to share their experiences and adventures. That is why, once selected, the participants became "ambassadors" for the initiative. They have been encouraged to report back on their travel experiences, for example through social media tools like Instagram, Facebook and Twitter, or by providing a presentation at their school or their local community.
Former ambassadors' voice
This kind of peer-to-peer communication has proven rather effective. Indeed, it allowed young citizens to become a voice of the institutions. They spread knowledge about the role of the EU between those who did not attend the competition, telling their experience and their discoveries to their friends and colleagues.
The European Commission's factsheets and press releases often feature comments from young people who experienced #DiscoverEU. Here are some excerpts:
Aleksandra from Poland: "Most definitely I liked trains and the long-distance journeys, I fell in love with railways and I think that this is the best mean of transport . [...]  I was surprised that I fell so much in love with this kind of travel, like visiting several places in 2 weeks or more. I learned how to travel on my own without the help of my parents."
Marta from Italy: "The word I would use to describe my journey is Union.  The thing that really surprised me was the ease with which I and the other DiscoverEU participants became friends, we shared experiences and emotions, without knowing each other at all. The union between the different cultures of this trip has left me speechless, I really never thought of finding such great people who offered me a smile every day. Without any doubt I learned to trust others and I shared everything that I could while traveling."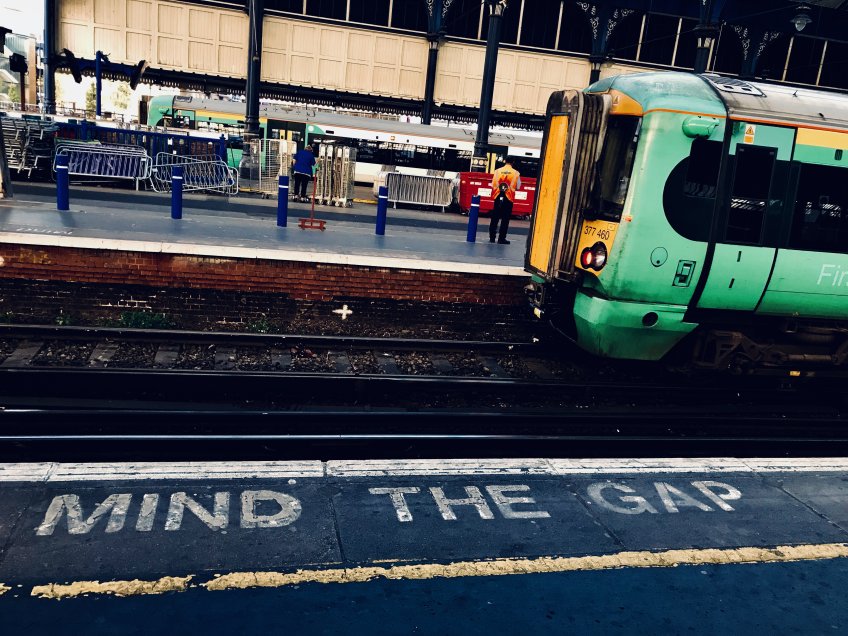 On my journey last summer, I collected comments from people I personally met. Here are some!
"The best experience of my life",  said Raquel from Portugal . " Lots of adventure, I met new friends and explored new cultures. Best souvenir: Macarons from Paris!"
"My #DiscoverEU experience was very enriching", Alexia from France reported. "If I had to choose one of all the magical moments of this trip it would be the friendly international meetings I had. Whether in youth hostels or on social networks, I met many people from all over Europe and today I still maintain these relationships"
"I learned about #DiscoverEU on social media and, after acquiring more information, I decided to send my application", Alessia from Italy told . "When I knew I had been selected alongside thousands of other participants I was on cloud nine. A few weeks later, I was boarding my first train heading towards a new adventure, without knowing what will eventually pop up in front of me: no schedule, zero organisation. I was only focused on my curiosity and my desire to learn more. This initiative gave me the possibility to travel through borders, to come into contact with diverse way of living, to meet new people from all over Europe, to learn from different costumes and cultures and, most importantly, to live real emotion and amusement. This journey contributed to my own personal growth, as well: I discovered the importance of values such as friendship, responsibility, resourcefulness, freedom and independence. In short, I lived an unique experience that, in my opinion, everyone should try, at least once in their lives."
What's in the future?
The next 15,000 lucky #DiscoverEU ambassadors have already got their tickets delivered and will leave for their journey between April and October 2019. While they do so, the European Commission intends to develop the initiative and has therefore included it in its proposal for the Erasmus funding included in the 2021–2027 EU budget. If the European Parliament and the Council agree to the proposal, an additional 1.5 million 18-year-olds are expected to travel between 2021 and 2027, supported by a budget of €700 million.